Ever since Ms. Q started her guitar lessons Little M has been asking to take music lessons too. We kept telling him that he was still too little but as any three year old will tell you, he thinks he's big enough and we are just not fair!
Enter
Kinderbach
.

Yep that's right - Piano Lessons - At Home - Online!
Kinderbach is
about establishing a music foundation for young children. Students learn note reading, rhythm, singing, vocabulary and a variety of other skills which provides them the basis for further education. It's about much more than just playing the piano!
Here's what the interactive lessons look like: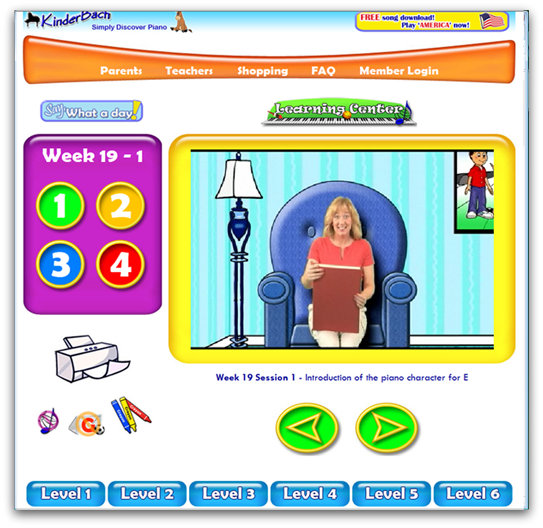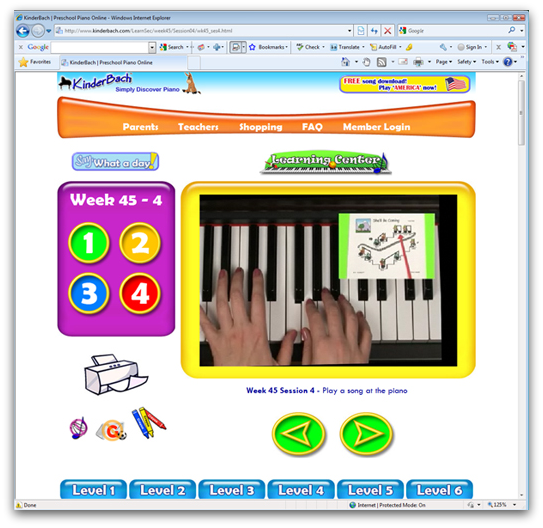 It's a whole preschool music curriculum
just perfect for 3-7 year-olds! Little M was totally delighted with the characters and the interactive activities. The first week we started using Kinderbach, he was so excited he literally woke me up in the morning asking me if it was time to do his piano lesson! His enthusiasm has waned slightly (thankfully) however he is really enjoying the lessons and retaining much of the information. I am not expecting a protege at the end of this program but he will have some concept of music theory and a pretty good idea of how to play basic songs on the piano. He's already mastered a few simple ones.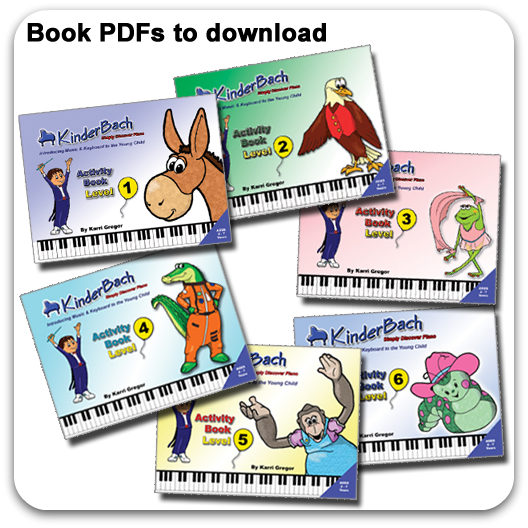 Kinderbach has six levels of lessons each with 10 weeks of lessons and four activities each week. Your child can move at his or her own pace through the lessons making the curriculum customized to your child's needs. A yearly online membership is only $7.99 per month for an entire family! That's right you get a full music curriculum, piano lessons, and printable activities and worksheets for all your children for less than the price of a large cheese pizza. Plus you can try sample lessons online for free and if you decide to become a member you get a 30 day money back guarantee. You must have a piano or keyboard but nothing fancy is required. Any keyboard with 3 to 4 octaves will work. Oh and here's a code to save 30% off through February 2013: TOScrew2012
Little M was right, he is big enough for music lessons. I'm really glad that we were able to review Kinderbach, it has really been a great addition to his school day. What are you waiting for? You should totally check it out!
If you would like to read what other TOS Crew members think about Kinderbach please visit the blog.

Disclosure: As a member of the 2011-2012 The Old Schoolhouse Magazine Homeschool Crew, I was provided this product for free in exchange for my review. No other compensation was given and this review reflects my honest opinion.